CoQ10 With Vitamin B1
Regular price
Sale price
$27.90
Unit price
per
Sale
Sold out
Most people also bought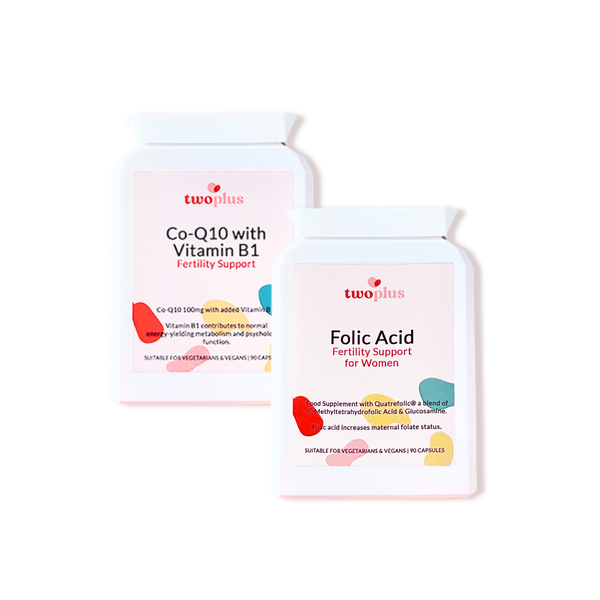 Folic Acid + CoQ10 with Vitamin B1
1 x Folic Acid
1 x CoQ10 with Vitamin B1
Double dip with twoplus Fertility's CoQ10 With Vitamin B1 supplement!

Health benefits include supporting healthy egg quality and sperm motility plus: 
✓ Lower CoQ10 Decline
✓ No Preservatives & Artificial Flavours
✓ Vegan-Friendly
✓ Money Back Guarantee
✓ Free Shipping
Each slim and sleek bottle contains 90 capsules. Every pill is packed with vitamin B1 and 100mg of Coenzyme Q10 (AKA ubiquinone). 
Recommended Dosage: Between one and three capsules per day, unless advised otherwise by your primary care physician or gynaecologist.
Storage Instructions: After buying this ubiquinone supplement, store it in a cool & dry place, and out of the reach of children.
*When Supplement Bundle Discount is applied, it will not be eligible for further discounts from promo codes.
Share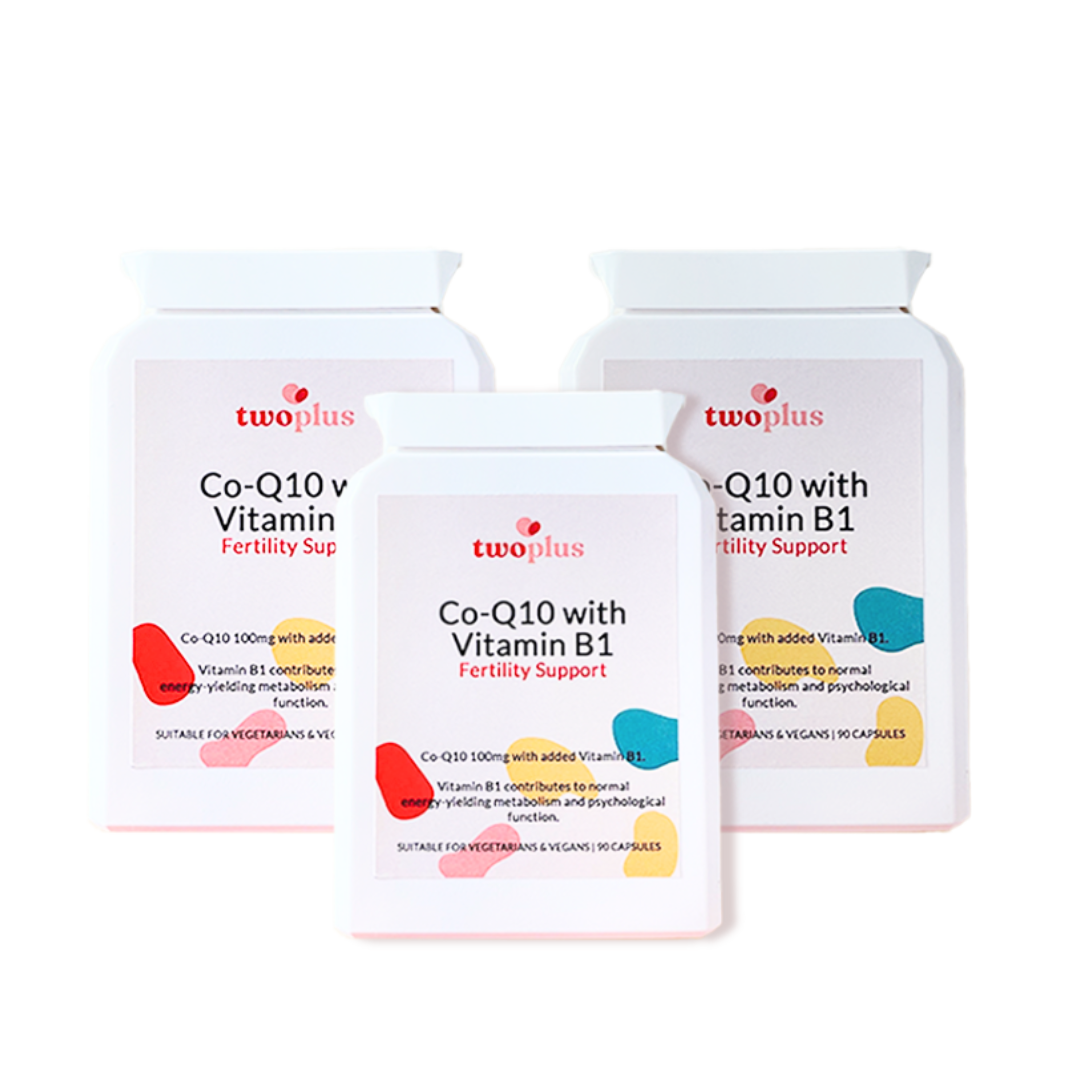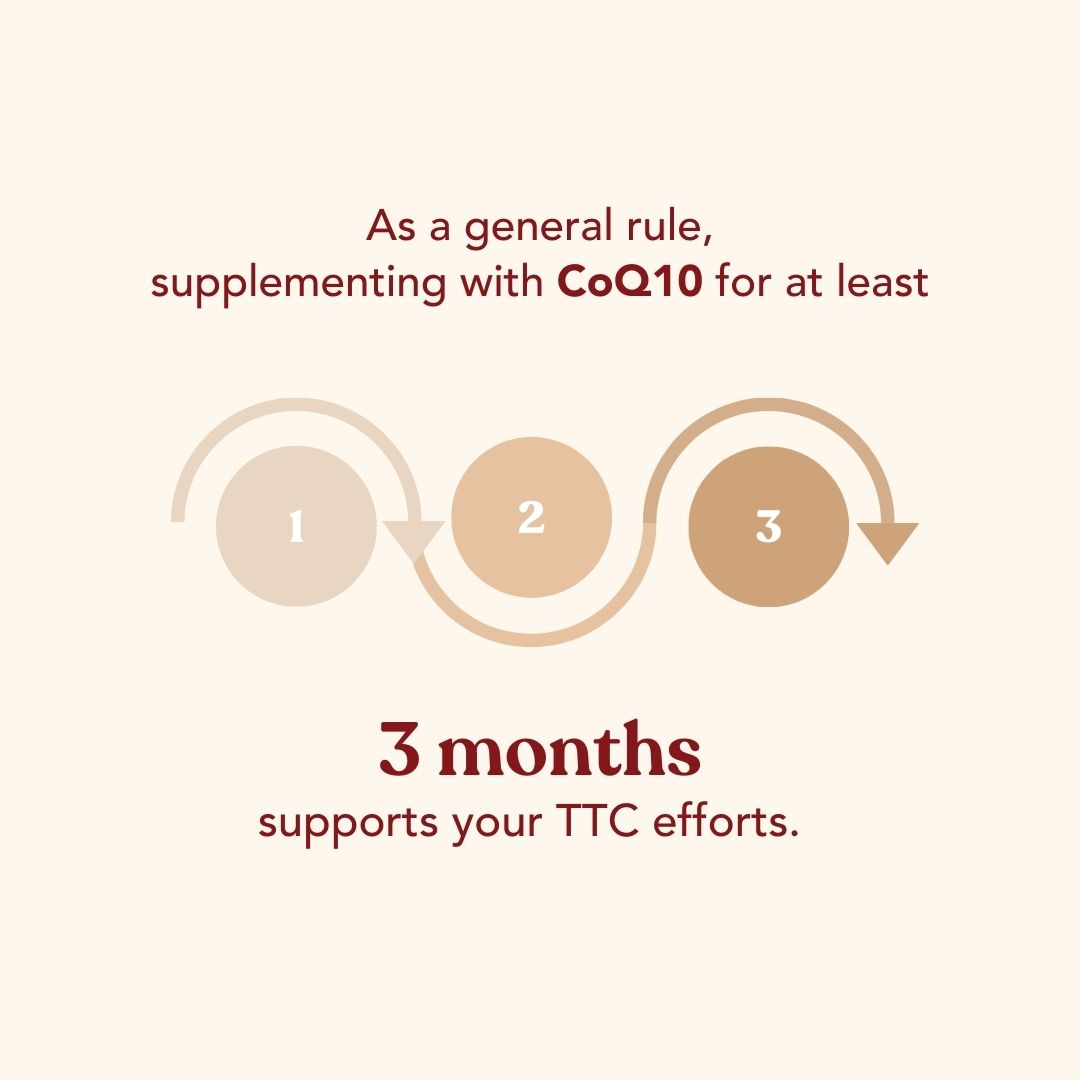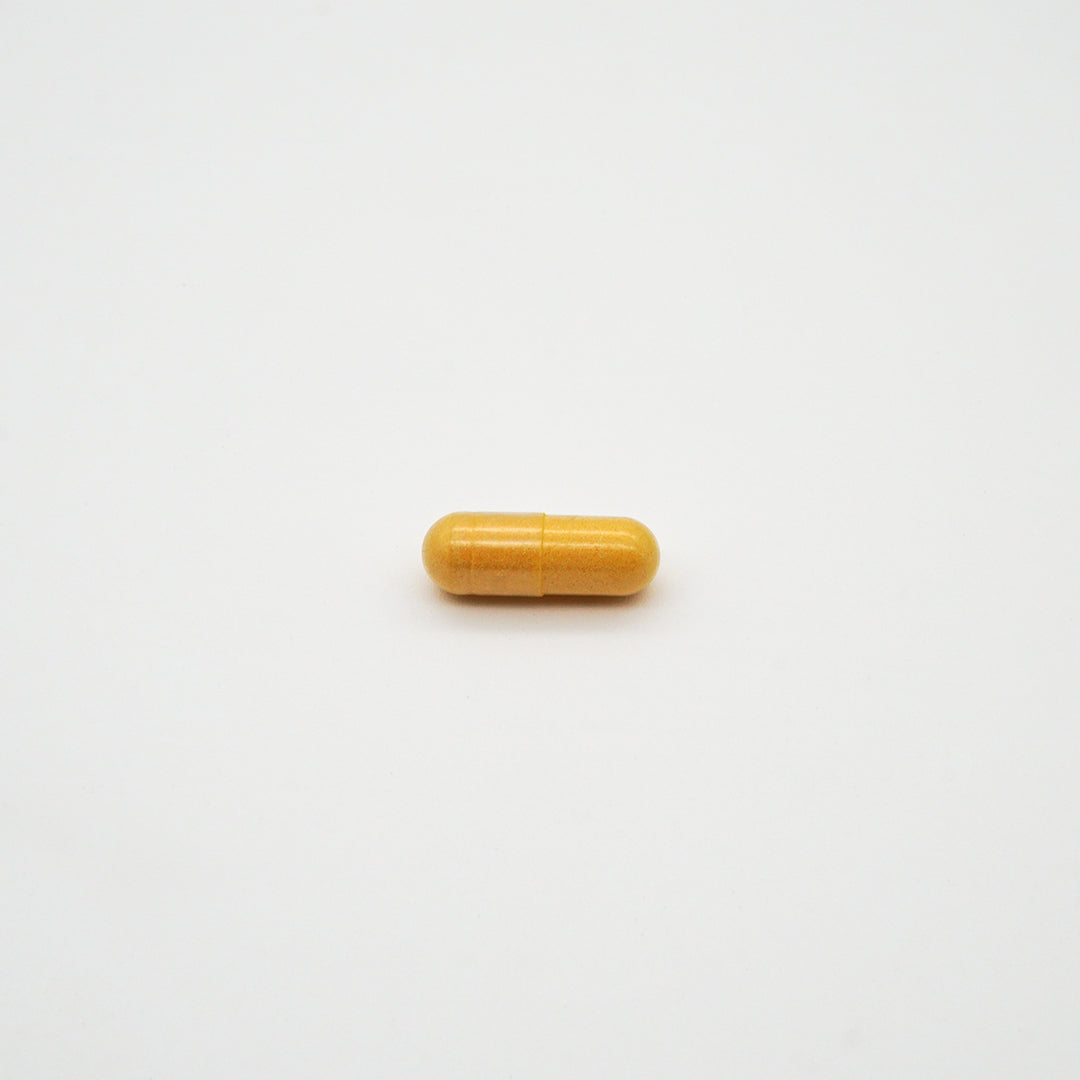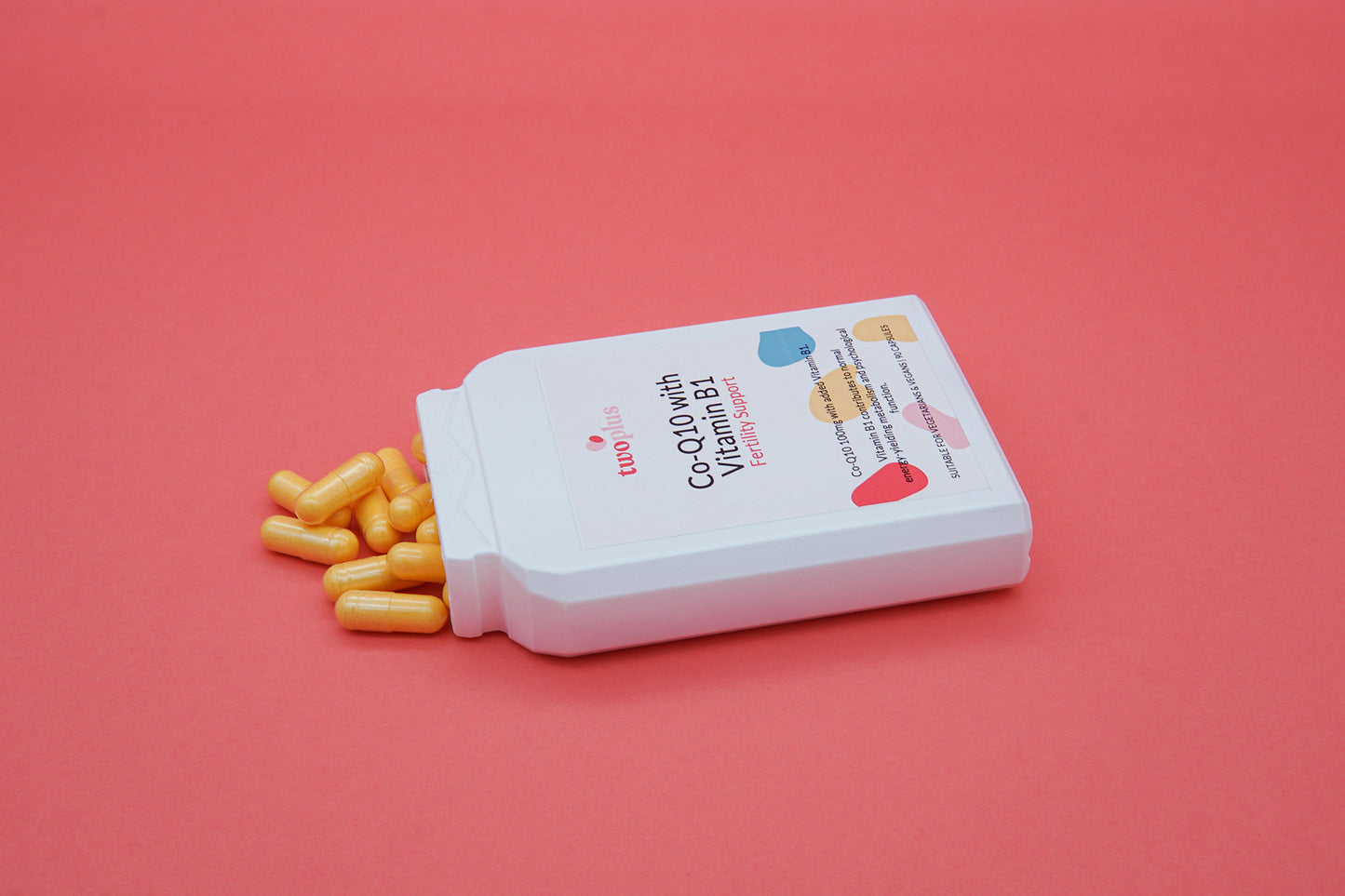 How the twoplus Fertility CoQ10 With Vitamin B1 Benefits You
With age comes a host of health-related bugbears, including lowered fertility in both men and women. CoQ10 is one key substance that sees decreased production as you grow older, being responsible for protecting eggs from oxidative damage and helping to generate cellular energy.
Supplementing your diet with twoplus' CoQ10 with Vitamin B1 helps you and your partner combat the effects of age-related fertility decline. It also supports healthy egg quality and sperm motility. The latter factor is crucial as it ensures that the sperm is able to swim up the cervix and meet the egg.
Delicious and Varied
I am really enjoying the variety in the meal plans and flavour
I wish there was an option to avoid The tofu options but appreciate that it's part of the balanced diet
It works!
Tried other supplements since years but didnt work for me. Tried CoQ10 & Sperm Guide for a month. It does help me in conceiving! Im very thankful!
Good
Have been eating this supplement for more than 3 months. So far not pregnant yet. Will keep trying again :)
Frequently Asked Questions.
Coenzyme Q10 (CoQ10) does exist naturally in a number of food sources like legumes, fruits, and vegetables, but in a low concentration. That's why this key substance is recommended as a fertility supplement for males and females. Remember, CoQ10 declines with age and it is important in maintaining healthy eggs and sperm.
The main role of CoQ10 for men and women who are trying to get pregnant is to support their fertility health. It is a powerful antioxidant that exists in all our cells, reducing free radical levels and promoting cellular energy reproduction. Supplementing your diet with CoQ10 ensures that both you and your partner are in tip-tip shape.
You should not be consuming more than three capsules per day, unless your primary care physician or gynaecologist has advised otherwise. You are recommended to take this supplement after meals.
CoQ10 fertility supplements are generally considered safe for both men and women, as long as you adhere to the recommended dosage. You might experience mild symptoms like stomach discomfort and decreased appetite, but these are rare.

However, if you are currently on medication, do speak with your primary care physician and determine whether it's suitable for you to consume CoQ10 supplements.
To combat the effects of decreased CoQ10 production as you age, it's recommended that both you and your partner take CoQ10 supplements while you're trying to conceive.
Yes, it is! Plus, it does not contain any artificial flavours or preservatives.
Yes, this supplement is vegetarian- and vegan friendly.
No, as long as they are stored in a cool, dry, and dark place.
Things not working out?
twoplus Fertility's home conception sets are backed-by-science and quality is assured. However, we understand that things just don't work out sometimes. Refunds are given on a case-by-case basis. Drop us a line and we'll work it out with you!
Before you buy conception aid products again, take our quick & simple quiz to see which solution is the perfect fit for you.
Take The Quiz