Walking in Your Shoes: My Personal Battle With Infertility
Dear Reader,
I'm Benjamin Tee, the co-founder of twoplus. I want you to know that I hear you, I see you, and I empathize with the hope, heartache, and resilience you carry every day about not getting pregnant — yet.
How It All Began
My wife and I had started trying when we were in our early 30s. We were excited to start a family together after spending time on our careers.
But we never thought it would take us 5 long years before we successfully conceived.
We tried so hard to have a kid the natural way and went for all kinds of fertility checkups to find out what the problem might be. Eventually, we were both diagnosed with unexplained infertility after multiple visits to different doctors.
Unexplained infertility is when you can't get pregnant after actively trying for 6-12 months despite not having any physiological issues. Roughly 30% of all infertile couples worldwide struggle with undiagnosed infertility.
For us, it was like leaving for a vacation, being unable to reach your destination, and never knowing why.
To complicate matters, infertility is a taboo topic in Asia for both males and females. For men, it often comes with the fear of embarrassment when trying to seek help with sperm health, for example.
But that isn't true because, scientifically speaking, about 50% of the issues are male-related. Getting pregnant is a 2-person process. We needed to work as a team in our conception journey.
Next Step: IUI & IVF — But It Wasn't a Bed of Roses
Because we had unexplained infertility, we decided to try IUI (intrauterine insemination) and IVF (in-vitro fertilization).
But our experience with these fertility treatments — and I believe for many other TTC folks, too — was expensive, time-consuming, and emotionally draining.
I had also witnessed firsthand the physical toll it took on my wife to go through each cycle of IUI & IVF. The pain from injections, nausea from fertility medications, and the tears of disappointment, frustration, and sadness with every negative pregnancy test result.
It was one of the most challenging things we had to go through as a couple. Infertility was incredibly frustrating for us, and our lives were turned upside down.
But at the same time, it can be a process that allows both partners to appreciate their union even more. Fortunately for my wife and I, we learned to depend on each other for support.
How twoplus Was Born
Holding a newborn child for the first time fueled my motivation to help other couples.
Even though IVF had worked for us, I truly believed there had to be a simpler solution beyond invasive fertility treatments.
Thus, I decided to channel my expertise in medical technology development into helping other couples find hope and solutions to help them. Back then, the lack of innovation in home-based fertilization solutions baffled me, so we worked feverishly to understand the conception process and design new solutions to increase the odds.
I had found the right partner in Prusothman Raja, my co-founder, to bring my vision to life. We had already brought a home-use medical device to market in the US.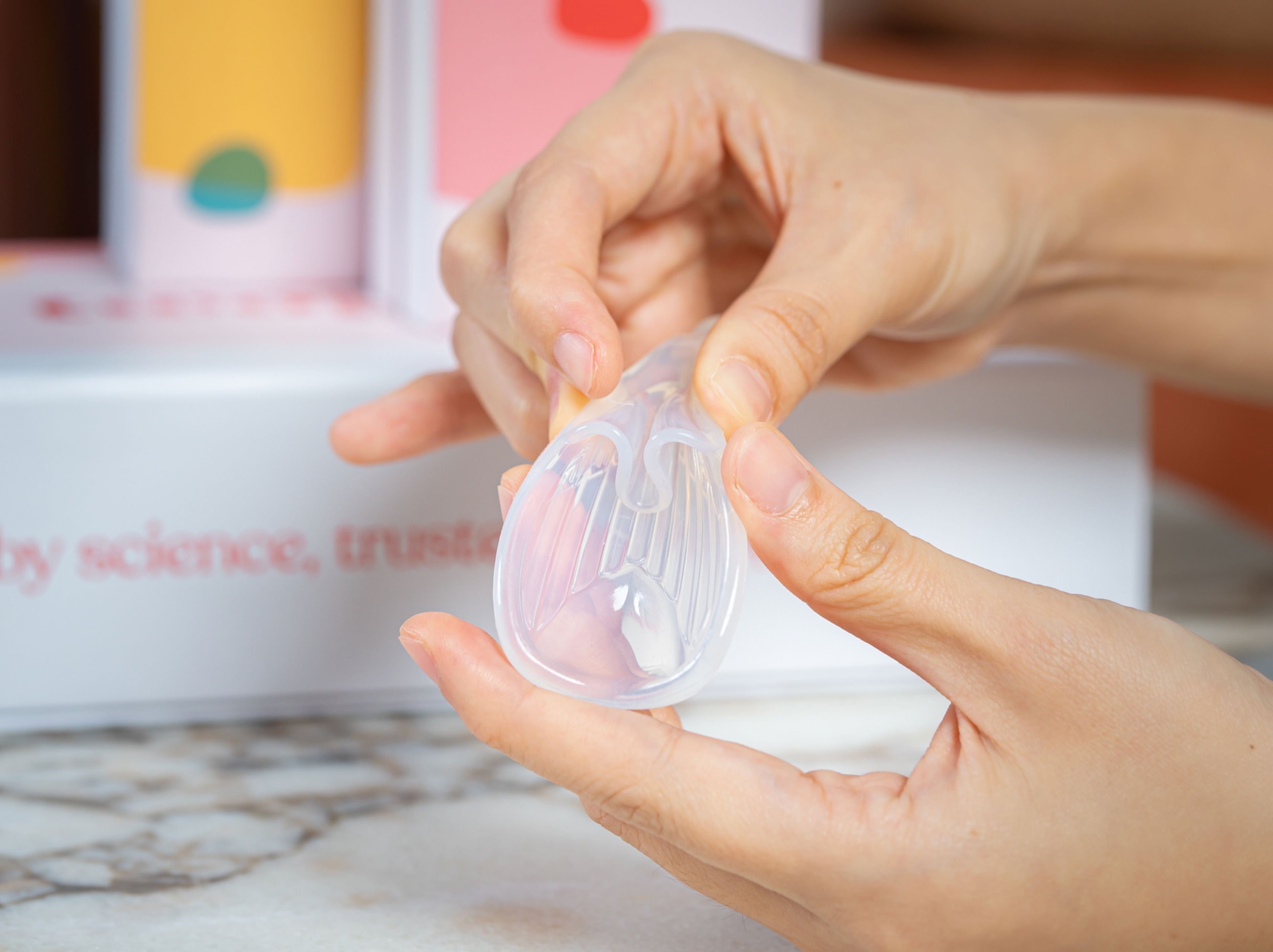 Together, we wanted to create at-home fertility aids that could let anyone take charge of their fertility journey. Our concept was validated when top fertility doctors told us this was what their patients are looking for.
And thus, twoplus was born.
Since then, our range of at-home insemination kits and conception aids have helped create new lives, literally. twoplus has touched the lives of countless individuals who, like my wife and I, dreamt of nothing more than becoming parents.
At twoplus, our heartfelt mission is clear: Helping 1 million couples trying to conceive, conceive over the next 10 years with home fertility aids.
Let twoplus be your advocate on this challenging yet incredible journey toward parenthood.
With unwavering support,
Benjamin Tee
Benjamin Tee

Co-Founder of twoplus Fertility 

Stanford University Electrical Engineering, Ph.D

Stanford Biodesign Innovation Fellow
The Experts

A panel of leading scientific advisors helping us shape the best fertility care for you.
Dr Lim Min Yu, MBChB FRCOG

President, Obstetrical & Gynaecological Society of Singapore (OGSS)

Polina Lishko, PhD

Associate Professor of Cell and Developmental Biology, UC Berkeley

Ruben Alvero, MD

Vice President-ElectSociety for Reproductive Endocrinology and Infertility Division Director Fertility and Reproductive Health, Stanford University Medical Center

Michael Eisenberg, MD

Director of Male Reproductive Medicine and Surgery, Stanford University Medical Center