Selling fast
Applicator Extra
Regular price
Sale price
$352.80
Unit price
per
Sale
Sold out
What it is: 
At-home insemination kit

designed for at-home IVI (intravaginal insemination) 

Sperm applicator

works with donated & ejaculated semen 

Soft Tip transforms Applicator into Applicator Extra for enhanced comfort 

1 Cycle pack includes: 3x Applicators, 3x Soft Tips (only Applicator Extra), 3x semen collection cups, 1x instructional manual
Best for folks who:
Experience discomfort & pain during penetration 

Want to get pregnant without sex 

Have a lower sex drive than your partner 

Don't want to waste time in between IVF cycles 

Want to complement IUI with home fertility aids 
This medical device is single-use only.
Need more expert advice on our fertility aids? Whatsapp our friendly Fertility Concierge here
Most people also bought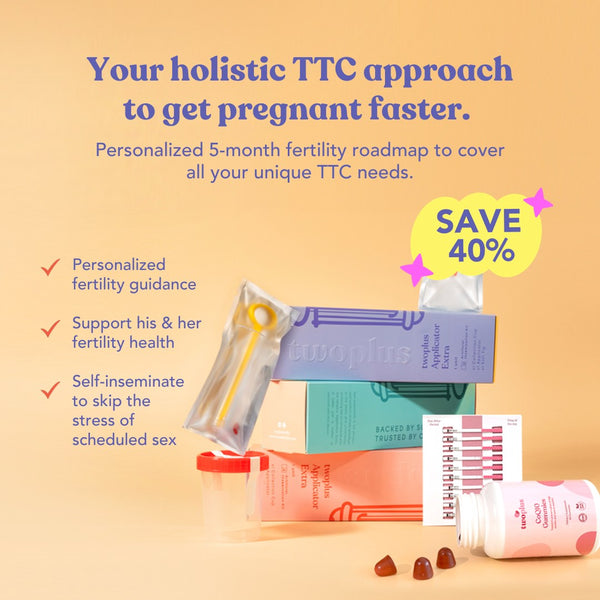 5-Month Fertility Plan
5-Month Fertility Plan is a comprehensive package of fertility aids, supplements, and tests for your TTC journey. Find out more here!
Share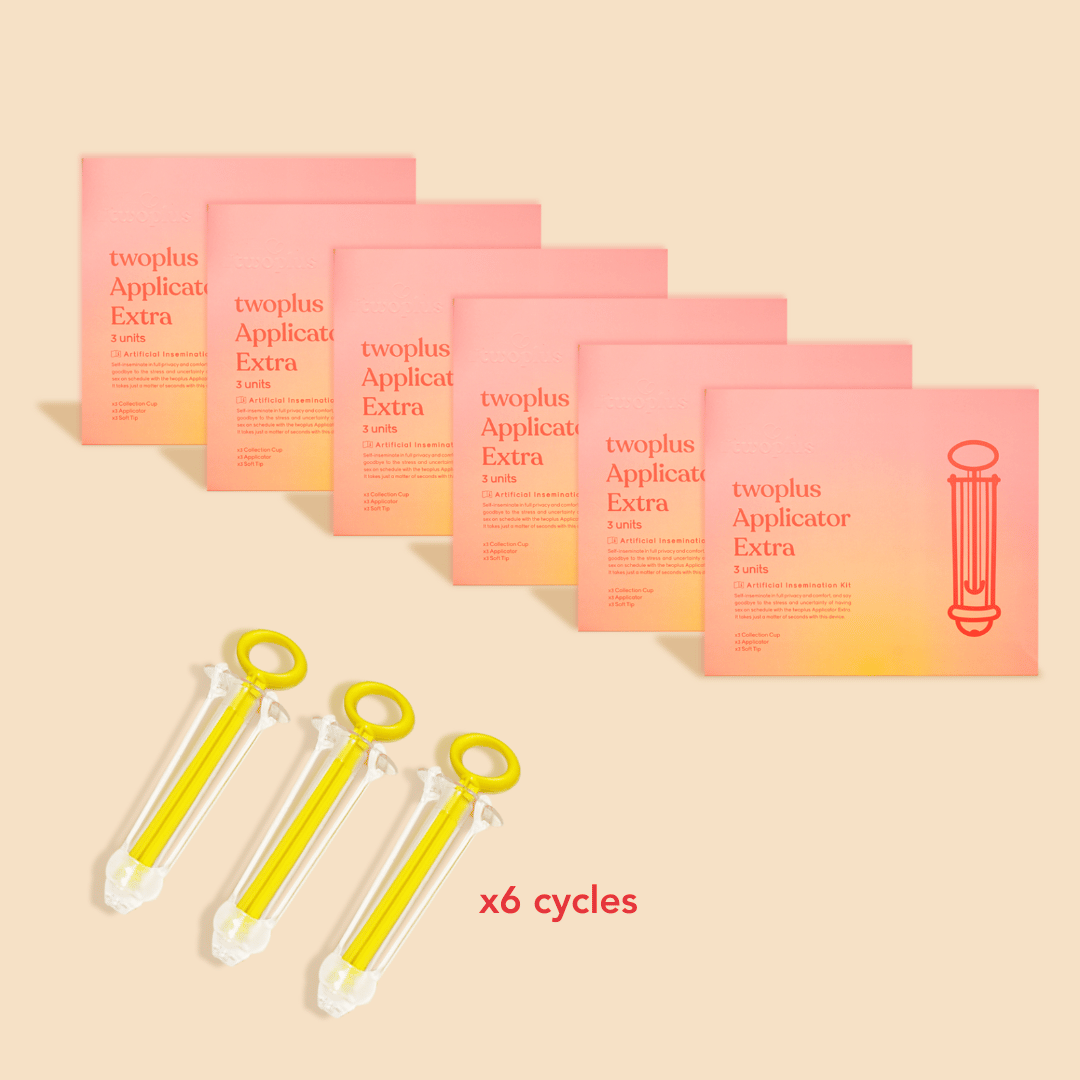 Get Pregnant Without Sex in <15min
Maximize semen transfer

More sperm now reach the egg with the Soft Tip 🚀

At-home IVI kit

Skip the stress & hassle of scheduled sex 🧘

Enhanced comfort

All thanks to our innovative rounded barrel! ☁️
The Applicator Extra Sperm Syringe vs. A Normal Syringe
Applicator Extra Sperm Syringe

Minimal leakage 

Soft Tip reduces immediate leakage out of vagina 
Rounded barrel ensures >90% of semen leaves syringe

Maximum comfort 

Soft Tip increases comfort during vaginal insertion

Normal Syringe


Minimal to moderate leakage

No Soft Tip 
Pointed barrel = some semen is left behind in syringe


Minimal comfort 

Most normal syringes have a pointed barrel without Soft Tip
Success Stories
Beth, 31
"The Applicator Extra was incredibly easy to use. It was more comfortable than inserting a tampon. We tried for 4 cycles and I got pregnant 2 of those times."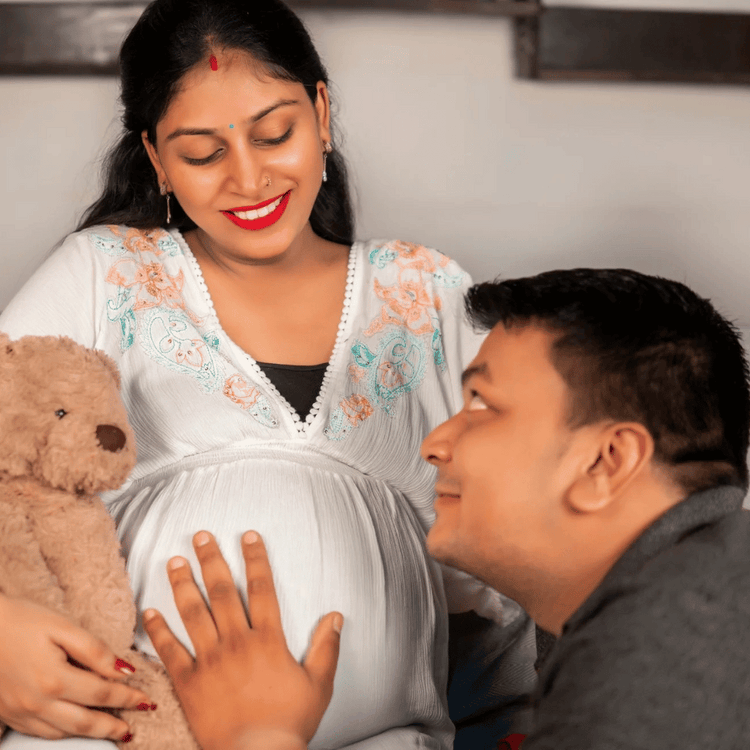 Rajesh*, 37, and wife, 35
"We got mosie kit too. But yours worked better. We liked the ease of use of the Applicator Extra and its ability to hold the semen within the cervix better. With mosie, it would ooze out the semen more."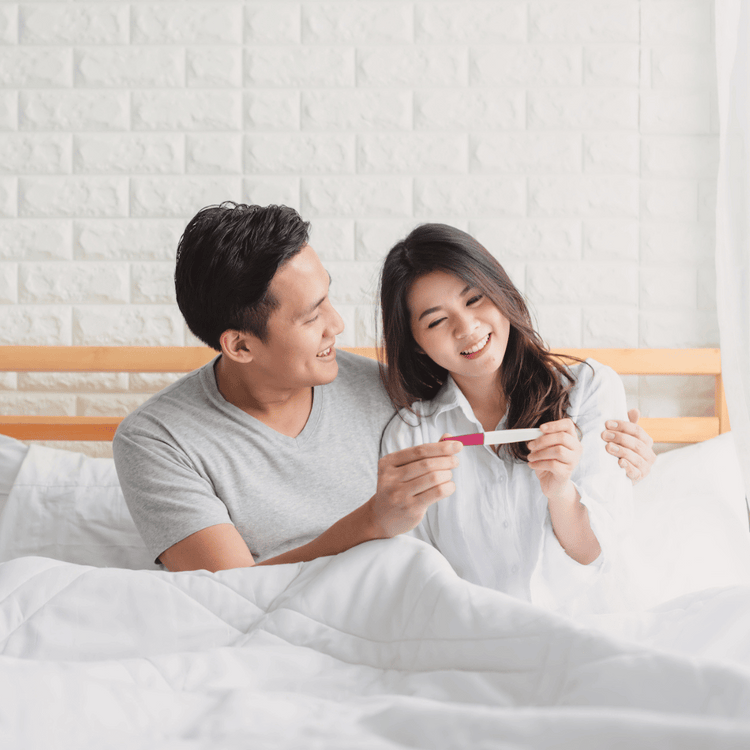 J, mid-30s
"I have very mild vaginismus. My husband and I used an ordinary syringe that didn't work. We then tried the Applicator Extra just once & we got pregnant on our very first try!"
 K.C., 27
"The syringes from sperm banks are standard plastic syringes and not every drop of the sample is released. The Applicators have a comfortable fit and design, and help us get every drop of the sample out of the syringe."

How To Use the Applicator Extra
Step 1: Set the stage

Deposit semen into the collection cup. If it can't be used immediately, store the cup (with lid on) for at most 1 hour under room temperature.
Step 2: Fill it up with semen

Tilt the collection cup at an angle before placing the sperm syringe in. Next, pull the plunger to draw semen into the Applicator.
Step 3: Suit up with the Soft Tip*

Hook the Soft Tip onto the Applicator — make sure the Soft Tip aligns with the exit hole of the barrel. Voila! It's now the Applicator Extra.

*Only applicable to the Applicator Extra.
Step 4: Lube up (optional)

For an easy glide, lubricate the end of the Soft Tip and your vagina with Conceive Plus Fertility Lubricant.
Step 5: Self-inseminate away 

Get into a sit-up position or lie on your back & ensure the Soft Tip faces your body. Self-inseminate away! (Tip: Ask your partner for help if needed.)
Step 6: Keep the Soft Tip in*

Once the deed is done, remove the Applicator & keep the Soft Tip inside you for 1 hour. Feel free to move about while waiting!

*Only applicable to the Applicator Extra.
Have used for one cycle only at this point and unfortunately it didn't work. However, the mechanism is straightforward and I did not find it uncomfortable. I wasn't 100% I had secured it in the correct way and there is probably a knack to it. Instructions are clear. As with another review there is way too much packaging in my opinion. I'd rather more basic if it brought the price down! On price, yes it isn't cheap. In collaboration with digital ovulation tests and other things to ensure you time using the applicator correctly it does add up, however it is cheaper than a similar product available to buy. I can't say for sure if I will keep using it at this stage.
Easy to use
So far so good. Hope I'll be successful. Fingers crossed.
2nd time lucky
It works. Highly reccomend it.
PREGNANT :)
I managed to conceive using applicator extra in my first cycle. Sadly, I had a missed miscarriage. After that, my husband and I used syringes (from pharmacy stores) that were very painful. After 3 unsuccessful cycles, we brought 6 cycles of applicator . And I am now pregnant just in the first cycle again!! I strongly recommend every couple to give applicator extra a go!
Frequently Asked Questions.
Both the Applicator Extra and Applicator let you easily self-inseminate in the privacy and comfort of your own home.

The Applicator Extra sports the unique Soft Tip accessory, which makes insertion more comfortable and reduces immediate semen loss from the vagina post-insemination.
General statistics show that 84% of people get pregnant after 1 year of procreative sex. On average, our twoplus customers take 6-8 months to conceive with the Applicator Extra and Applicator. 

For these reasons, we highly recommend that you get the 3-Cycles or 6-Cycles pack and continually try for at least 3 cycles. Remember, good things take time and consistency is key here ❤️
The sperm syringes, Soft Tip accessory, and semen collection cup are all single-use items. 

Reusing any of the items may lead to an infection. Re-sanitizing or sterilizing them also compromises their structural integrity. If you are trying for more than 1 cycle, we recommend that you get the 3-Cycles or 6-Cycles pack.

Once self-insemination is completed, do dispose of the syringe, Soft Tip, and collection cup. 
If you are experiencing discomfort or pain during penetrative sex or simply prefer the convenience of self-insemination, this at-home insemination kit fits your needs to a T. It was designed to meet our exacting standards, and has undergone rigorous research and testing. 

The Applicator Extra and Applicator also allow semen to bypass the naturally acidic lower vaginal tract and be deposited near the cervical entrance. This also means that more sperm survive and reach the egg. 
Our sperm applicators are specially designed for couples to perform at-home insemination comfortably and in full privacy. 

Thanks to the rounded barrel and one-of-a-kind Soft Tip, our Applicator Extra and Applicator have been carefully crafted to maximize comfort. 

You should not feel any discomfort when using this at-home insemination kit. To minimize the odds of discomfort, kindly read the instructions included in the kit carefully.

In the unlikely event that you experience pain, irritation, or any form of discomfort during the insemination process, please stop immediately and consult your primary care physician or gynaecologist.
Ideally, our sperm syringe should be used when you are at your most fertile. On average, the fertile period lasts about 5-6 days, inclusive of your ovulation day. 

Need some help in identifying your unique fertile window? Check out Ovulation Pro Read to receive personalized guidance from our fertility experts.
If you're seeing air bubbles when you draw semen from the collection cup, don't worry! It's completely normal and won't affect the self-insemination process. 

Avoid pressing the plunger downward to remove any air bubbles as this would cause the semen to leak out. Remember time is of the essence, so you'll need to work fast and move on to depositing sperm in the vagina.
Rest assured that it's completely normal for semen to leak out of the vagina, no matter the insemination method. 

However, using the Applicator Extra with its Soft Tip accessory helps to reduce immediate semen loss after self-insemination. 

With the Soft Tip sitting inside you for 1 hour post-insemination, you no longer need to raise your hips and can even move around comfortably. Self-insemination will never be a messy affair again 😉
Yes, our at-home insemination kits have a shelf life of two years, including the Applicator Extra's Soft Tip accessory.
Things not working out?
twoplus Fertility's home conception sets are backed-by-science and quality is assured. However, we understand that things just don't work out sometimes. Refunds are given on a case-by-case basis. Drop us a line and we'll work it out with you!
Before you buy conception aid products again, take our quick & simple quiz to see which solution is the perfect fit for you.
Take The Quiz
Choosing a selection results in a full page refresh.