Starter Bundles
Regular price
$122.90
Sale price
$110.60
Unit price
per
Sale
Sold out
Includes: 
Applicator Extra (3-pack) 

CoQ10 With Vitamin B1 
Good things come in threes with the Applicator Extra (3-pack) for 3x self-insemination during your fertile window. This self-insemination sperm syringe deposits semen higher up the vaginal tract for better chances of sperm survival.
Pair it with our CoQ10 With Vitamin B1 to address your body's age-related decline in CoQ10 production.
Share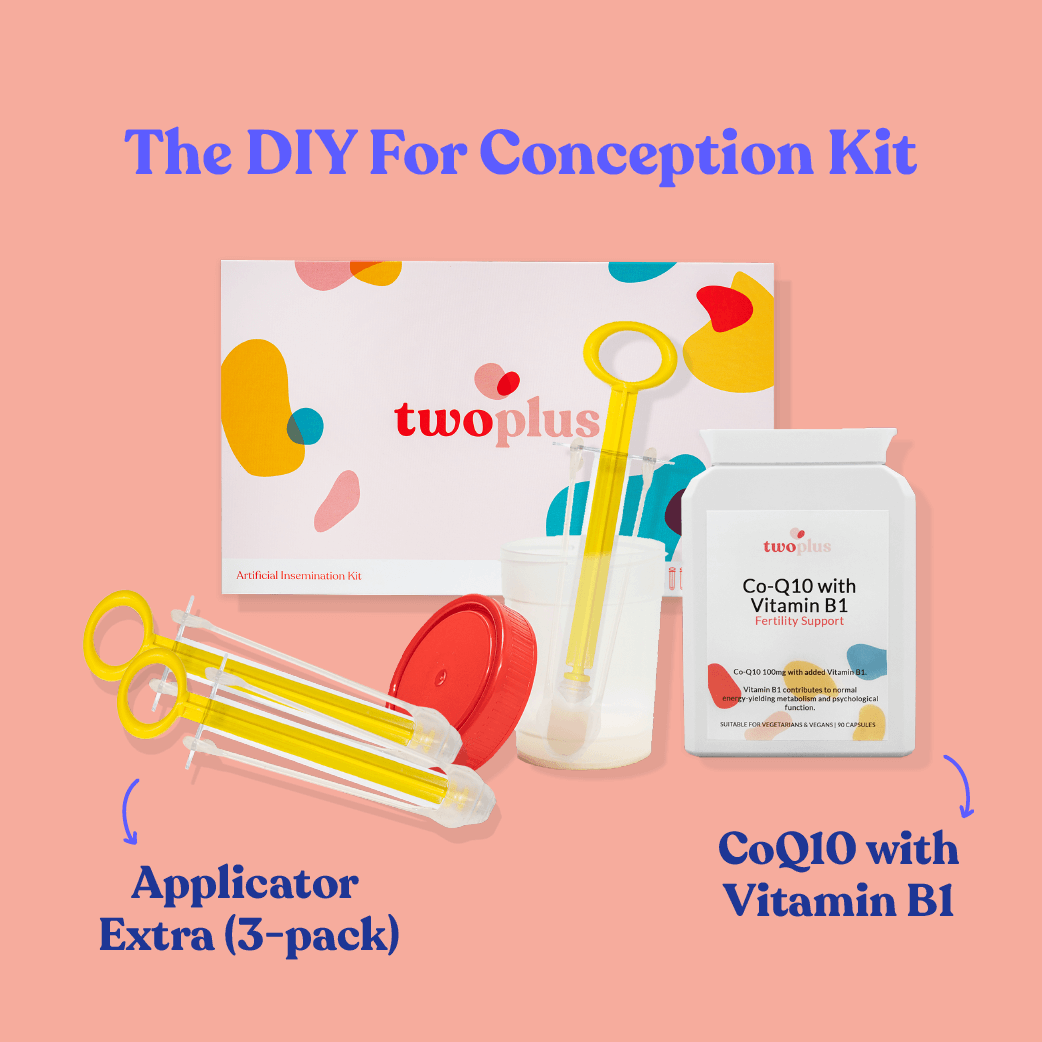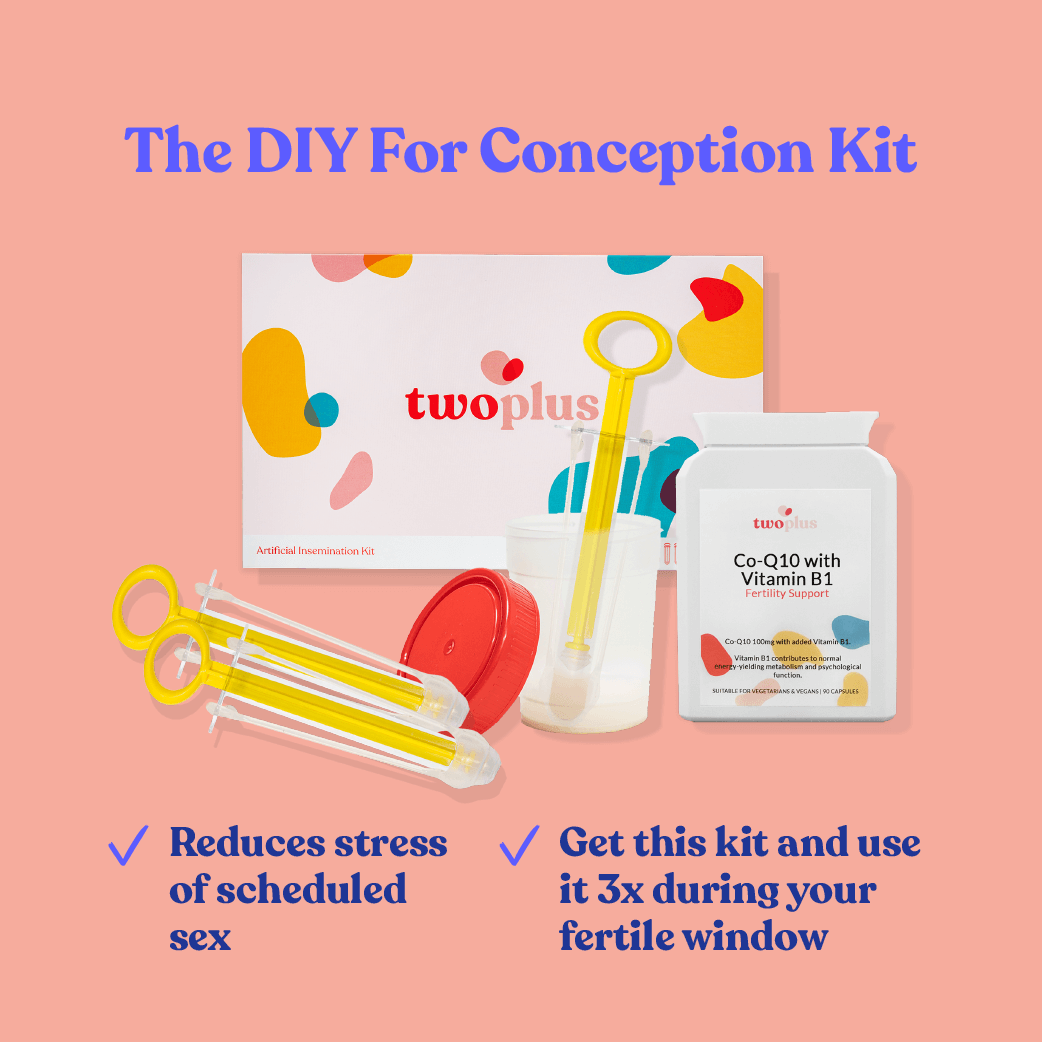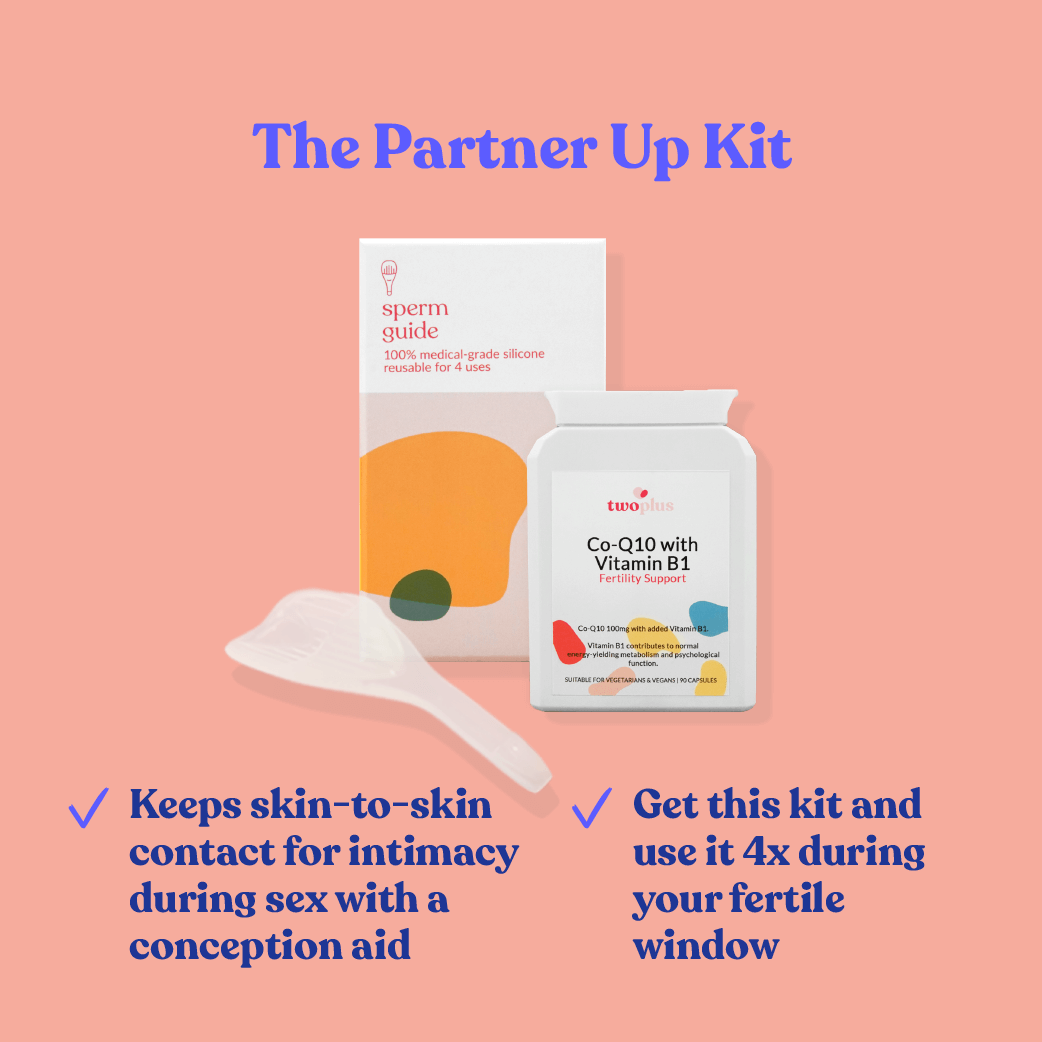 The DIY For Conception Kit:

All about the Applicator Extra

The Partner Up Kit:

All about the Sperm Guide

Say no to the stress of scheduled sex.

Sync sex for conception and for pleasure.

3x self-insemination within your fertile window.

4x semen deposit within your fertile window.

Slightly longer and just as thick as the average tampon.

Only the flap (about 5 cm in length) is inserted into the vagina.

Do it solo with ejaculated sperm.

Cosy up with your significant other.

Ideal when:

Sex-to-conceive is no longer fun for you.

Penetrative sex is painful.

You're working with a sperm donor.

You have trouble with ejaculation and erection at times.

Ideal when:

You need an extra boost to keep sperm in there during sex for conception.

You want some help with a conception aid

and

still maintain skin-to-skin contact during lovemaking.
How they got pregnant with twoplus
"Since the Applicator is much less invasive, simpler, more affordable, and could be self-administered at home, we decided to give it a go.

It was really easy to use; there was no discomfort at all!

We used it 4 times during my ovulation window, and successfully got pregnant again."

– C. Poh, 32 (Read her story here.)

 "When I saw the Sperm Guide, it was quite small and didn't look very threatening. My husband and I decided to give the device a try, and found success!

We now have a healthy baby after using the twoplus Fertility Sperm Guide thrice."

– Celena, 34 (Read her story here.)